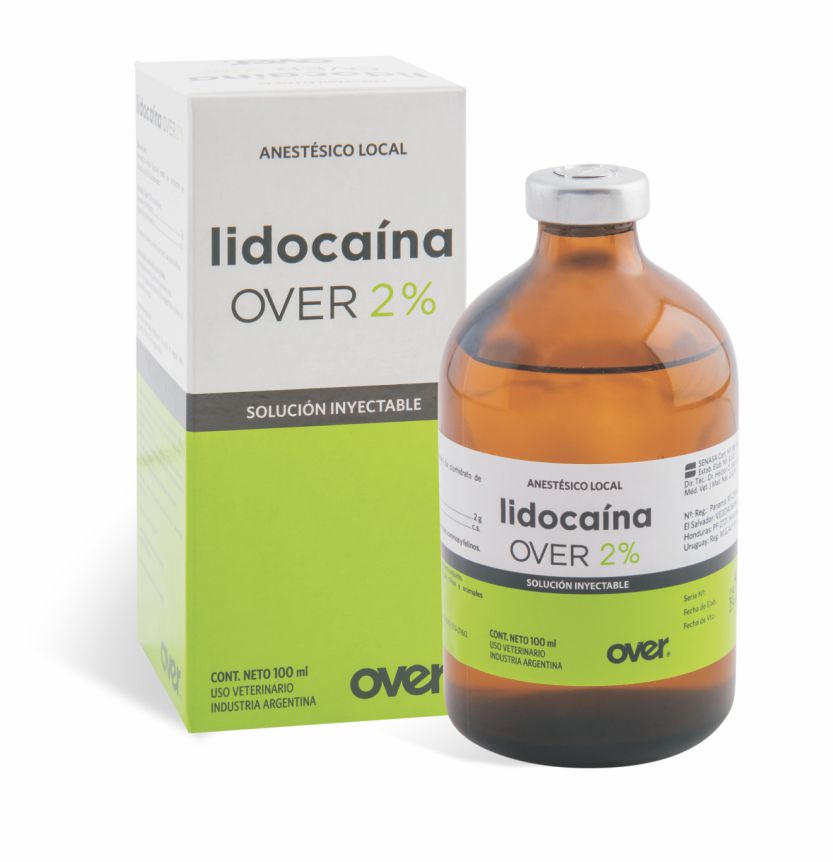 Description:
Local anesthetic.
Formula:
Every 100 ml, it contains:
Lidocaine hydrochloride 2 g
Formulation agents q.s.
Indications:
For infiltration anesthesia or nervous block, epidural anesthesia and surface anesthesia.
Animal species to which it is intended:
Cattle, sheep, swine, dogs and cats.
Administration:
By subcutaneous, intramuscular or epidural route.
Dosage:
Infiltration anesthesia or nervous block: 2 to 50 ml. Epidural anesthesia: For large animals, administer 3 to 20 ml on the hind limbs or 20 to 120 ml on the fore limbs; for small animals, administer 1 ml every 2.5 k.l.w.
Presentation:
Vials containing 100 and 250 ml.