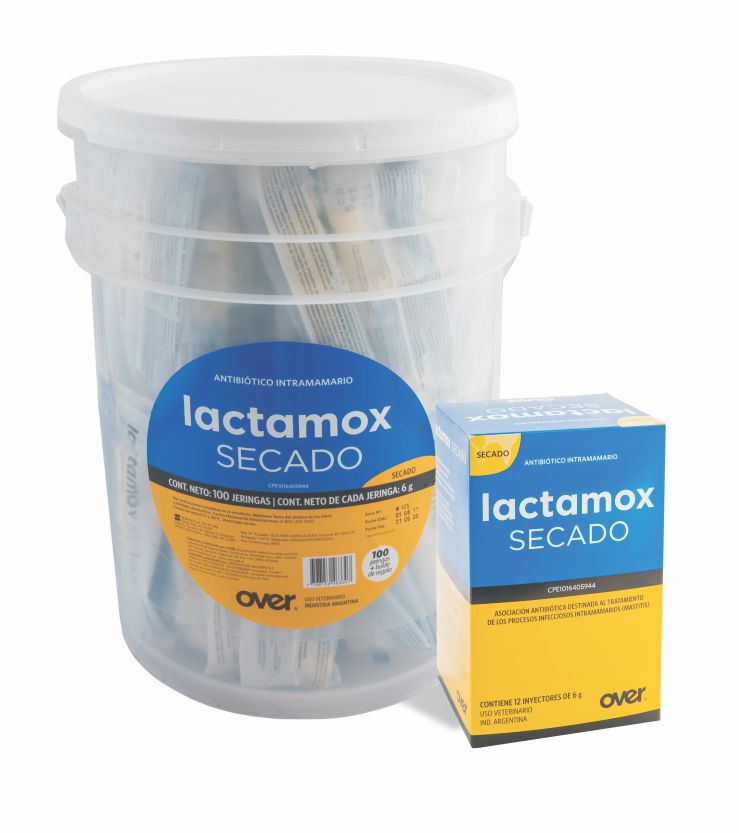 Description:
Antibiotic association.
Formula:
Each 6 g-syringe contains:
Cloxacillin (as benzathine salt) 600 mg
Ampicillin trihydrate 300 mg
Formulation agents q.s.
Indications:
To be administered at the time of dryng.
Animal species to which it is intended:
Cattle.
Administration:
By intramammary route.
Dosage:
One syringe per quarter.
Presentation:
Box containing 12 (twelve) 6 g-syringes. Bucket containing 60 and 100 syringes.