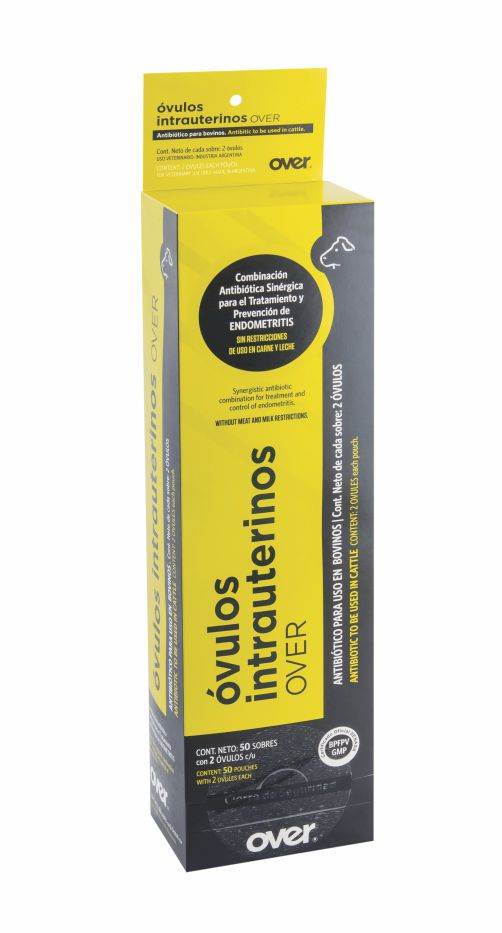 Broad-spectrum antibiotic.
Description:
Broad-spectrum antibiotic.
Formula:
Each ovule contains:
Cefalexin 600 mg
Gentamicin (as sulfate) 200 mg
Formulation agents q.s.
Indications:
Treatment and prevention of subacute and chronic endometritis.
Animal species to which it is intended:
Cattle.
Administration:
By intrauterine route.
Dosage:
In local application, the dose is not related to the weight and/or age of the treated animal.
Presentation:
Box containing 60 ovules. Dispenser containing 100 ovules (50 pouches with 2 ovules each).