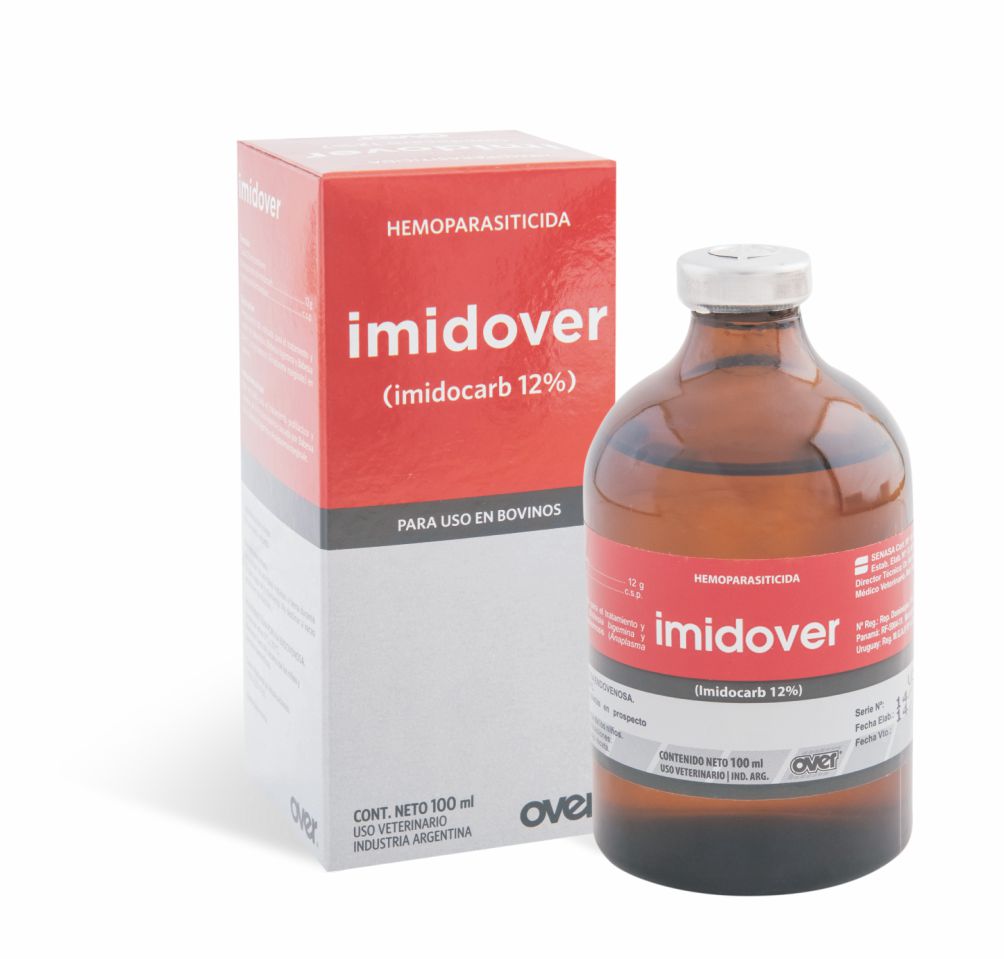 Description:
Hemoparasiticide.
Formula:
Every 100 ml, it containis:
Imidocarb dipropionate 12 g
Formulation agents q.s.
Indications:
Treatment and control of babesiosis (Babesia bigemina and Babesia bovis) and anaplasmosis (Anaplasma marginale).
Animal species to which it is intended:
Cattle.
Administration:
By subcutaneous or intramuscular route.
Dosage:
2.5 ml every 100 k.l.w.
Presentation:
Vials containing 15 or 100 ml.