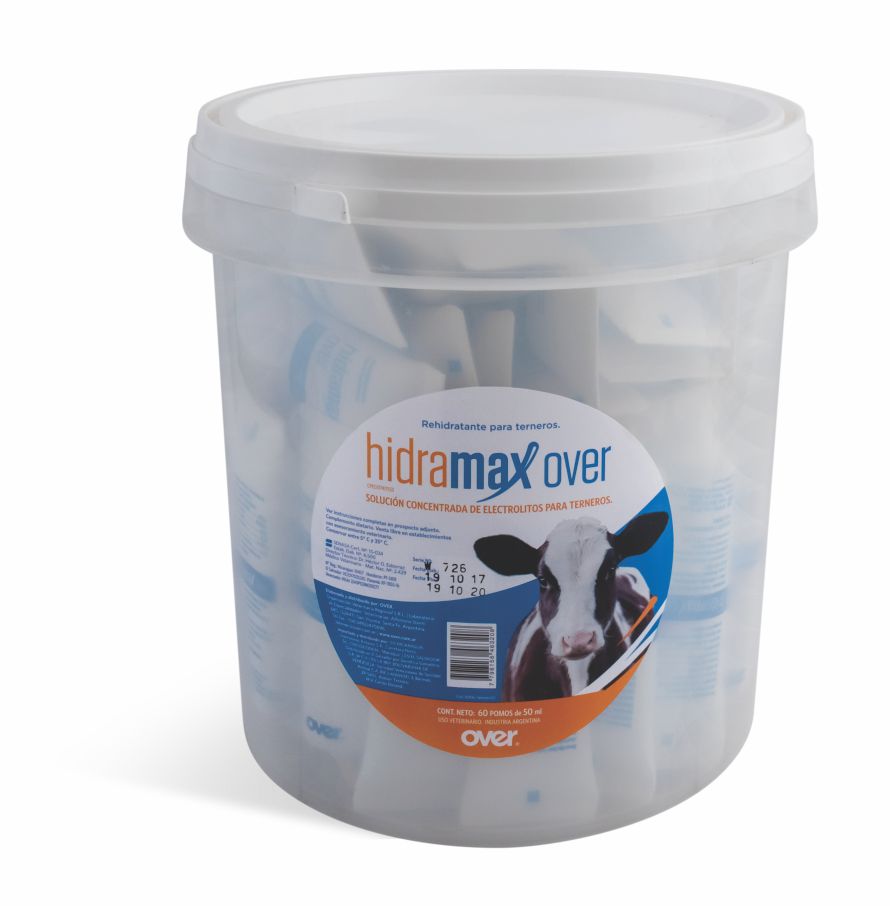 Description:
Dietary supplement.
Formula:
Every 50 ml, it contains:
Injectable pure glucose 19.5 g
Sodium acetate 18.325 g
Sodium chloride 3.2 g
Potassium chloride 3.2 g
Glutamine 0.215 g
Formulation agents q.s.
Indications:
It maintains the electrolytic balance, the acid-base balance and the energy levels.
Animal species to which it is intended:
Cattle.
Administration:
By oral route.
Dosage:
50 ml per animal. It can be administered alone or diluted in 2 liters of water, milk or milk substitute.
Presentation:
Bucket containing 60 collapsible tubes with 50 ml each.