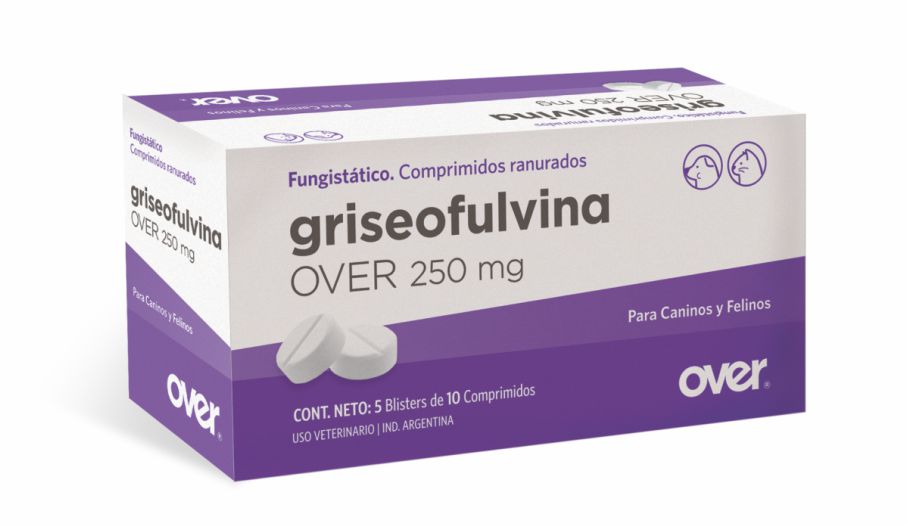 Description:
Fungistatic.
Formula:
Each tablet contains:
Griseofulvin 250 mg
Formulation agents q.s.
Indications:
Treatment of infections caused by dermatophytic fungi. Skin, hair and nails infections.
Animal species to which it is intended:
Dogs and cats.
Administration:
By oral route.
Dosage:
½ a 1 tablet every 10 k.l.w.
Presentation:
Box containing 5 blisters with 10 tablets each.