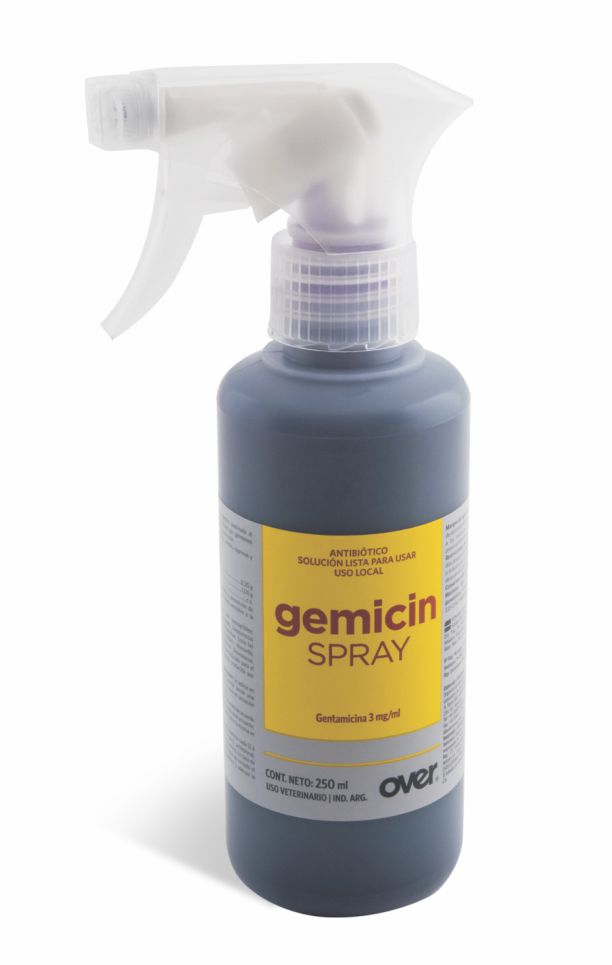 Broad spectrum antibiotic.
Description:
Broad spectrum antibiotic.
Formula:
Every 100 ml, it contains:
Gentamycin sulfate (base) 0.3 g
Lidocaine hydrochlorate 1 g
Formulation agents q.s.
Indications:
Treatment and prevention of local infections.
Animal species to which it is intended:
Cattle, swine, sport horses, sheep and goats.
Administration:
Local use.
Dosage:
The dose volume to be applied depends on the area to be treated and the vet's discretion.
Presentation:
Vials containing 250 ml and an applicator.