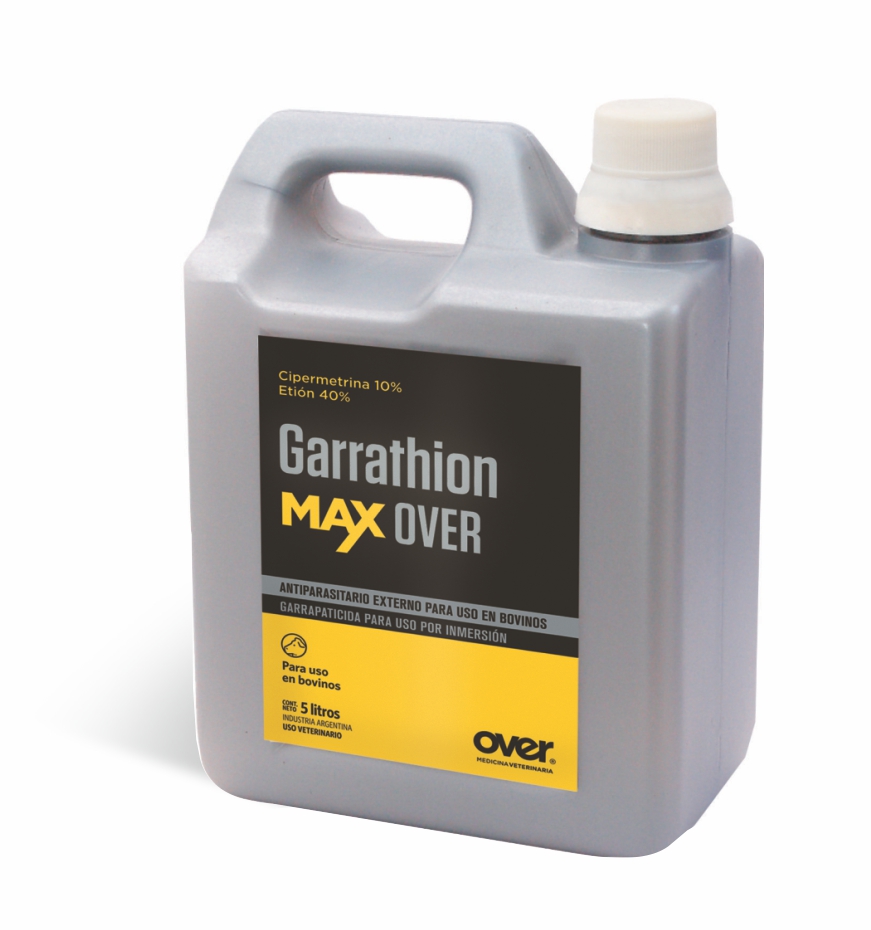 Description:
External antiparasitic.
Formula:
Every 100 ml, it contains:
Cypermethrin 10 g
Ethion 40 g
Formulation agents q.s.
Indications:
Treatment and control of the common bovine tick (Rhipicephalus microplus).
Animal species to which it is intended:
Cattle.
Administration:
External use. Immersion baths.
Dosage:
Foot bath: 1 liter every  1,000 liters of water. Reinforcement and replenishment: 1 ½ liters every 1,000 liters of water to be added. Dry reinforcement: ½ liter each time the bath level drops by 1,000 liters.
Presentation:
Jerry can containing 5 liters.