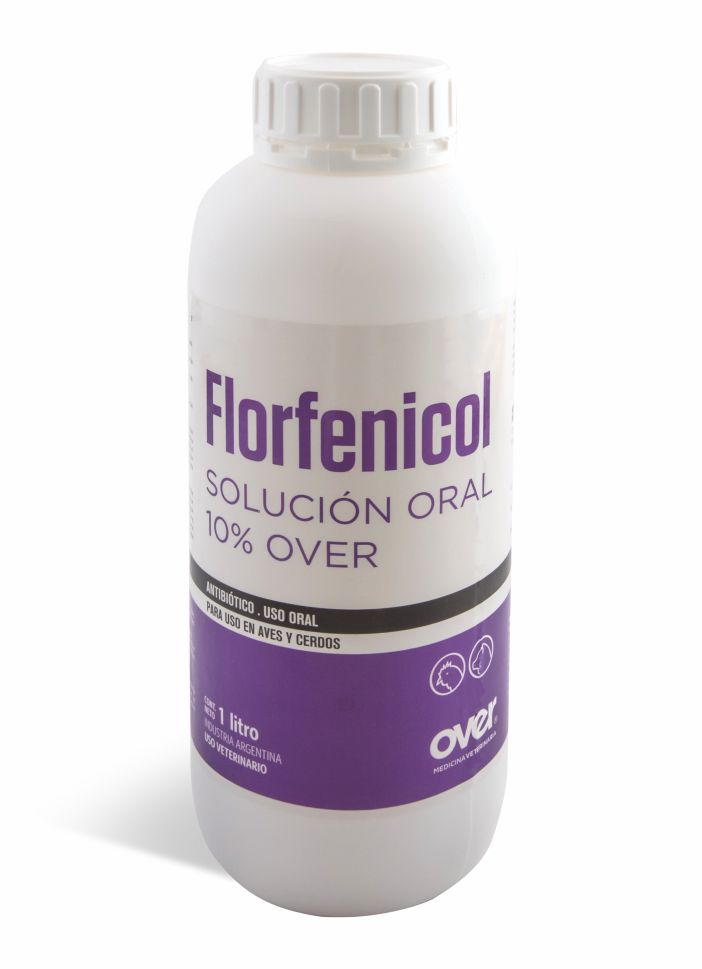 Florfenicol ORAL SOLUTION 10% OVER
Broad spectrum antibiotic.
escription:
Broad spectrum antibiotic.
Formula:
Every 100 ml, it contains:
Florfenicol 10 g
Formulation agents q.s.
Indications:
Treatment of respiratory infections in swine. Treatent of bacterial infections in broiler chickens and in pullets intended to replace breeding and laying hens.
Animal species to which it is intended:
Swine and poultry.
Administration:
By oral route, diluted in drinking water.
Dosage:
Swine: 1,7 to 2 mg per k.l.w. Poultry: 20 mg per k.l.w. per day.
Presentation:
Bottles containing 1 liter.