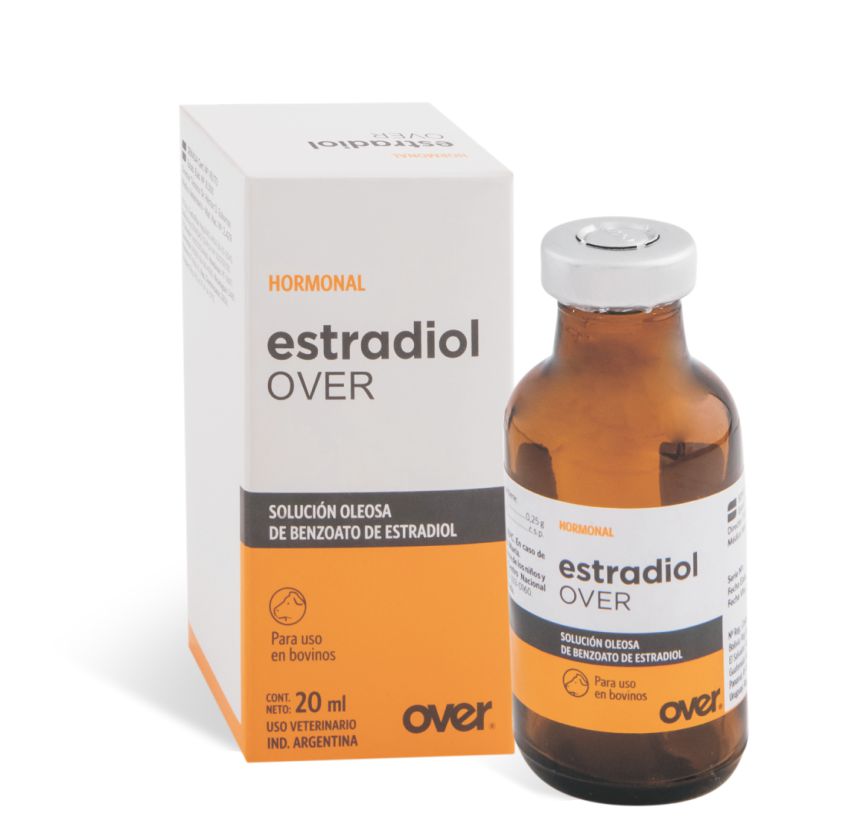 Description:
Endocrine.
Formula:
Every 100 ml, it contains:
Estradiol benzoate 0.25 g
Formulation agents q.s.
Indications:
Treatment of anestrus, expulsion of retained placenta, mummified fetuses, pus discharge in pyometra. Heat synchronization.
Animal species to which it is intended:
Catte.
Administration:
By intramuscular or subcutaneous route.
Dosage:
1.2 ml to 4 ml. Heat synchronization: 0.4 to 0.8 ml.
Presentation:
Vials containing 10 or 20 ml.