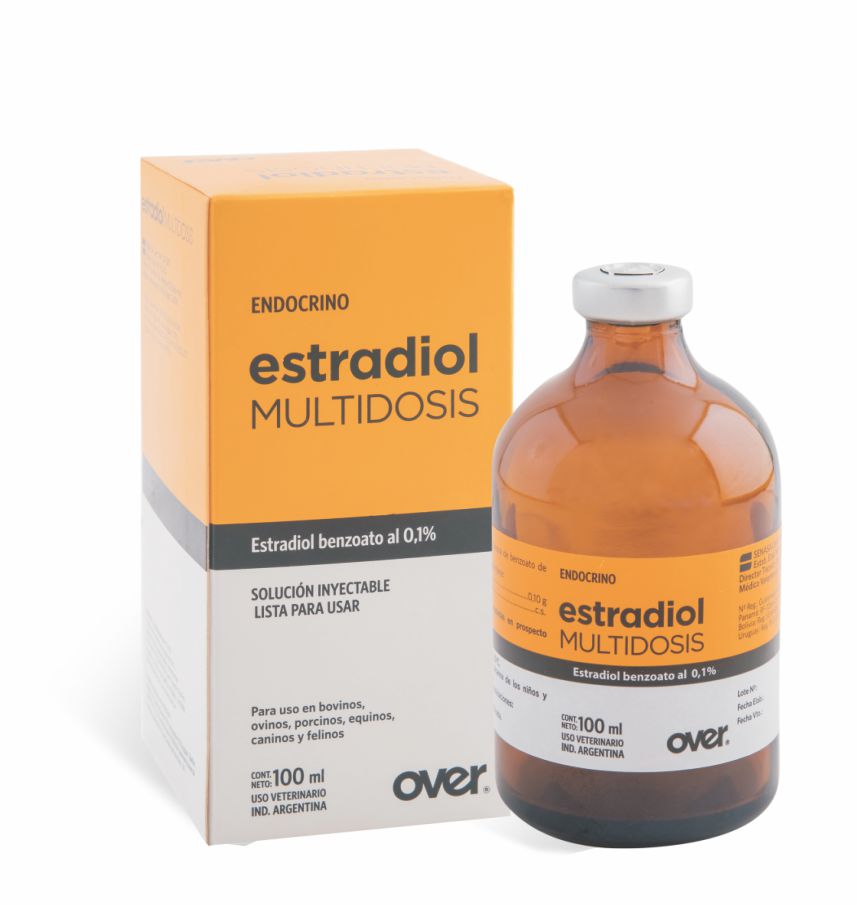 Description:
Endocrine.
Formula:
Every 100 ml, it contains:
Estradiol benzoate 0.1 g
Formulation agents q.s.
Indications:
Treatment of anestrus, expulsion of retained placenta and mummified fetuses, pus discharge in pyometra, heat induction, prostatic hypertrophy in dogs, replacement therapy in spayed bitches, false pregnancy in bitches, prevention of egg implantation in bitches suffering undesired matings.
Animal species to which it is intended:
Cattle, sheep, swine, horses, cats and dogs.
Administration:
By intramuscular or subcutaneous route.
Dosage:
Suggested dose: 0.02 to 0.1 mg per k.l.w. Cows: 3 to 5 ml to treat infertility, anestrus and persistent corpus luteum; 5 to 10 ml to treat metritis, pyometra, retained placenta and mummified fetuses. Mares: 5 to 10 ml. Ewes: 2 to 3 ml. Sows: 2 to 4 ml. Bitches and female cats: 0.01 to 0.1 ml per k.l.w.
Presentation:
Vials containing 50 or 100 ml.