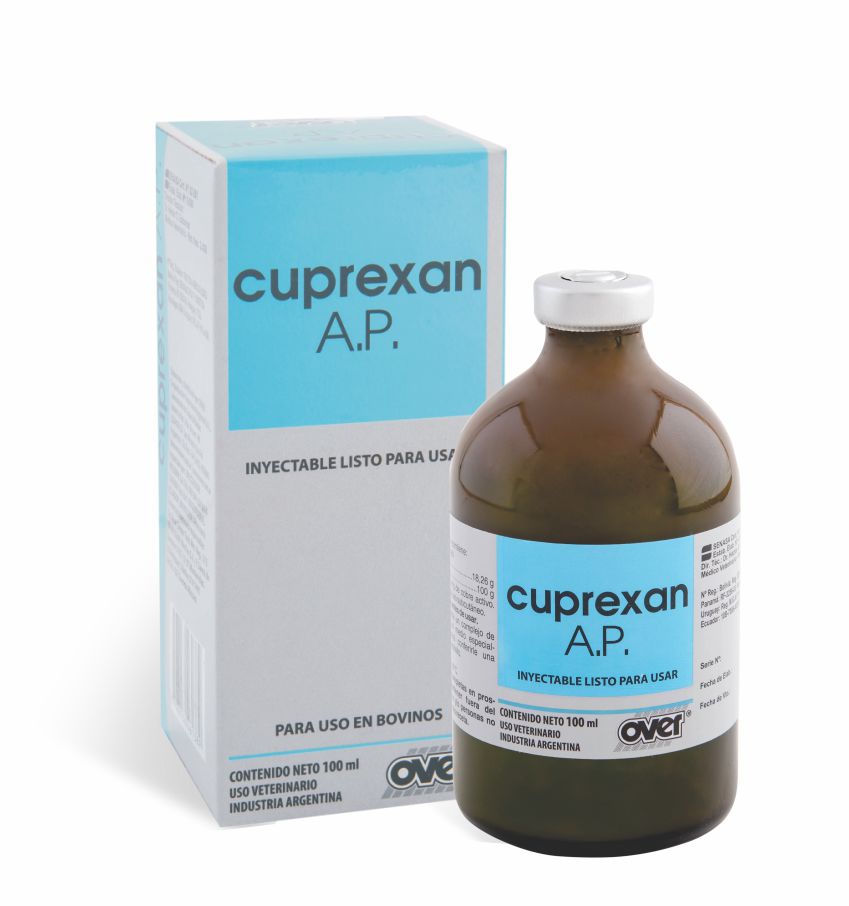 Description:
Cupric complex.
Formula:
Every 100 g, it contains:
Copper and calcium ethylene drinitillotetracetate 18.26 g
Formulation agents q.s.
Indications:
Treatment and prevention of hypocuprosis.
Animal species to which it is intended:
Cattle.
Administration:
By subcutaneous route.
Dosage:
Cows, bulls, steers and heifers: 4 ml. Calves older than 6 months of age: 3 ml. Calves younger than 6 months of age: 2 ml.
Presentation:
Vials containing 100 or 250 ml.