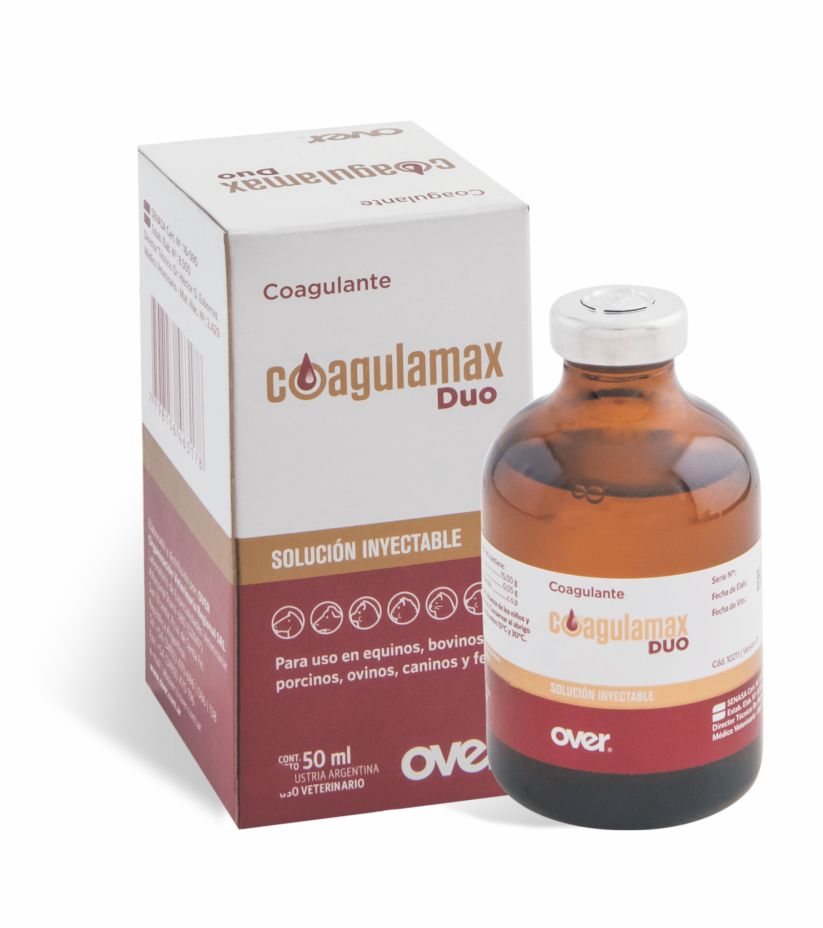 Description:
Coagulant.
Formula:
Every 100 ml, it contains:
Ethamsylate 15 g
Vitamin K1 0.05 g
Formulation agents q.s.
Indications:
Prevention and control of spontaneous and post-surgical hemorrhages.
Animal species to which it is intended:
Cattle, horses, swine, sheep, dogs and cats.
Administration:
By intramuscular or slow intravenous route.
Dosage:
1 ml every 25 k.l.w.
Presentation:
Vial containing 50 ml.