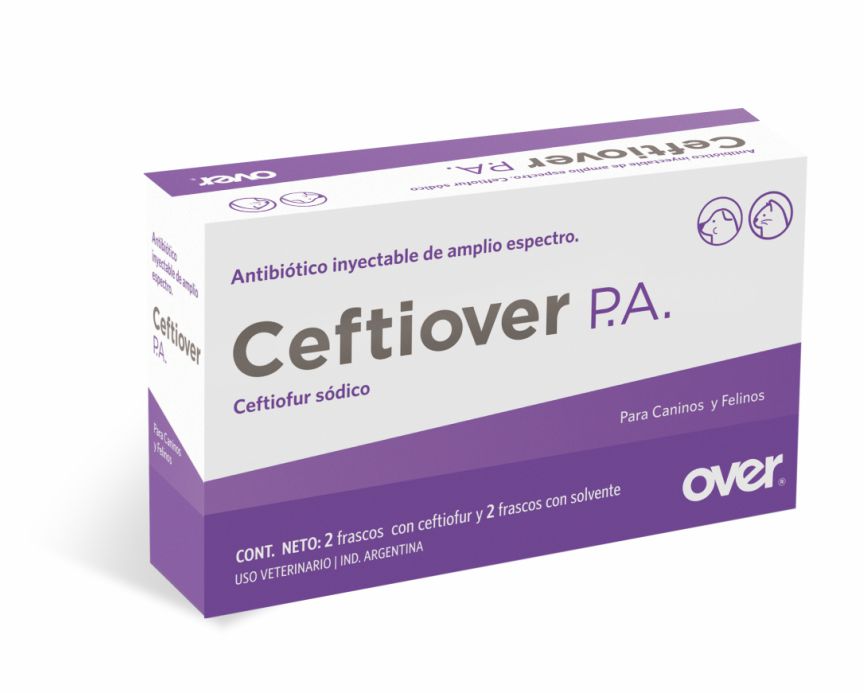 Description:
Antibiotic.
Formula:
Each vial with powder contains:
Ceftiofur sodium salt 0.2 g
Each vial with solvent contains:
Sterile solvent 10 ml
Indications:
Treatment and control of genito-urinary and respiratory infections, pyoderma, peritonitis, and infections caused by ceftiofur-susceptible germs.
Animal species to which it is intended:
Dogs and cats.
Administration:
By subcutaneous route.
Dosage:
1 ml prepared solution every 10 k.l.w.
Presentation:
Box containing 2 vials with ceftiofur and 2 vials with solvent.