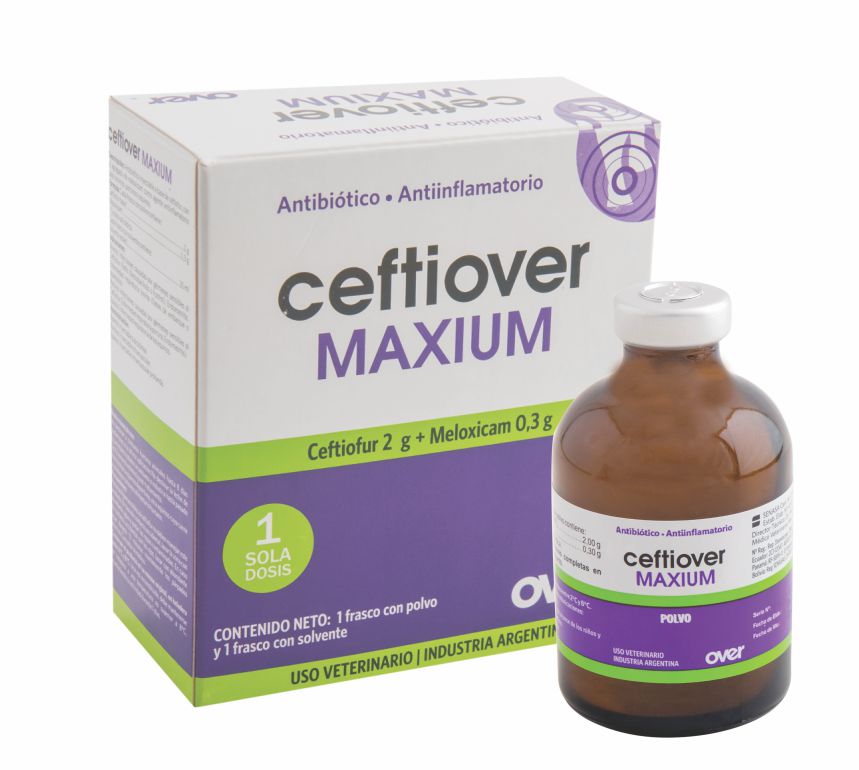 Antibiotic. Anti-inflammatory
Description:
Antibiotic. Anti-inflammatory.
Formula:
Each vial with powder contains:
Ceftiofur sodium salt 2 g
Meloxicam 0.3 g
Each vial with solvent contains:
Sterile solvent 25 ml
Indications:
Cattle: Foot rot, endometritis, bovine respiratory disease. Swine: Swine respiratory disease, endometritis. Horses: Equine respiratory disease.
Animal species to which it is intended:
Cattle, swine and horses.
Administration:
Cattle: By subcutaneous route. Swine: By intramuscular route. Horses: By deep intramuscular route.
Dosage:
5 ml of reconstituted product every 100 k.l.w.
Presentation:
Box containing 1 vial with 2 g of powder and 1 vial with 25 ml of solvent.