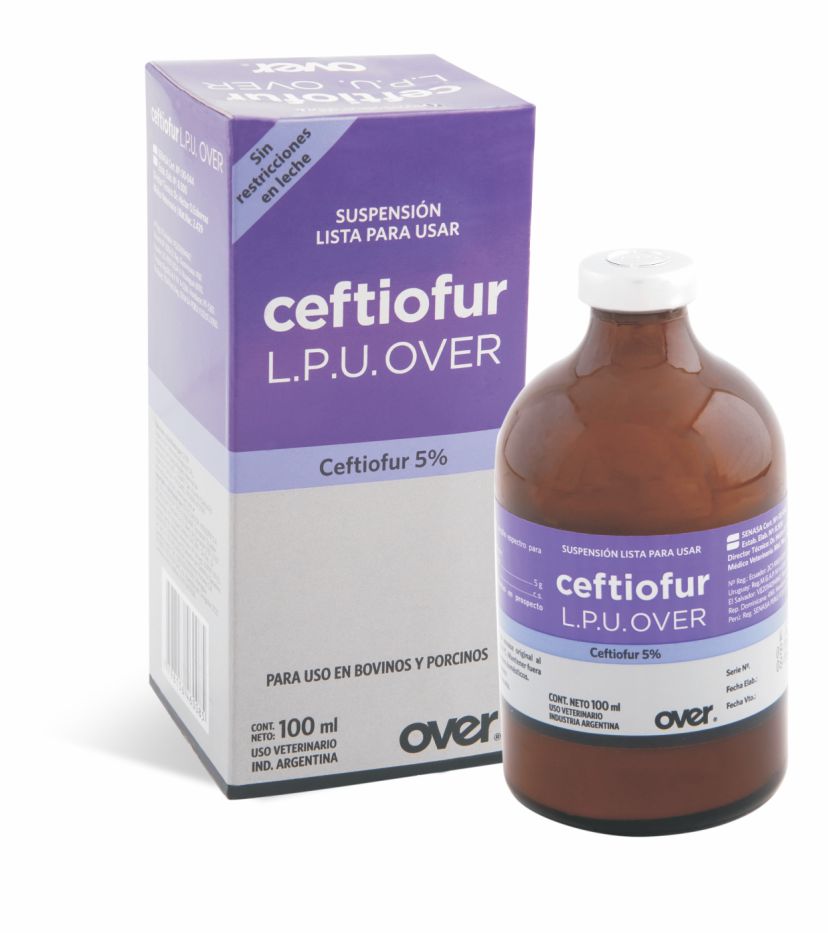 Broad spectrum antibiotic.
Description:
Broad spectrum antibiotic. No milk or meat restrictions.
Formula:
Every 100 ml, it contains:
Ceftiofur (as hydrochlorate) 5 g
Formulation agents q.s.
Indications:
Cattle: Bovine respiratory disease, infections caused by ceftiofur-susceptible germs and foot rot. Swine: Swine respiratory disease.
Animal species to which it is intended:
Cattle and swine.
Administration:
By subcutaneous or deep intramuscular route.
Dosage:
Cattle: 1 ml every 22 to 45 k.l.w. Swine: 1 ml every 10 to 17 k.l.w.
Presentation:
Vials containing 100 ml or 250 ml.