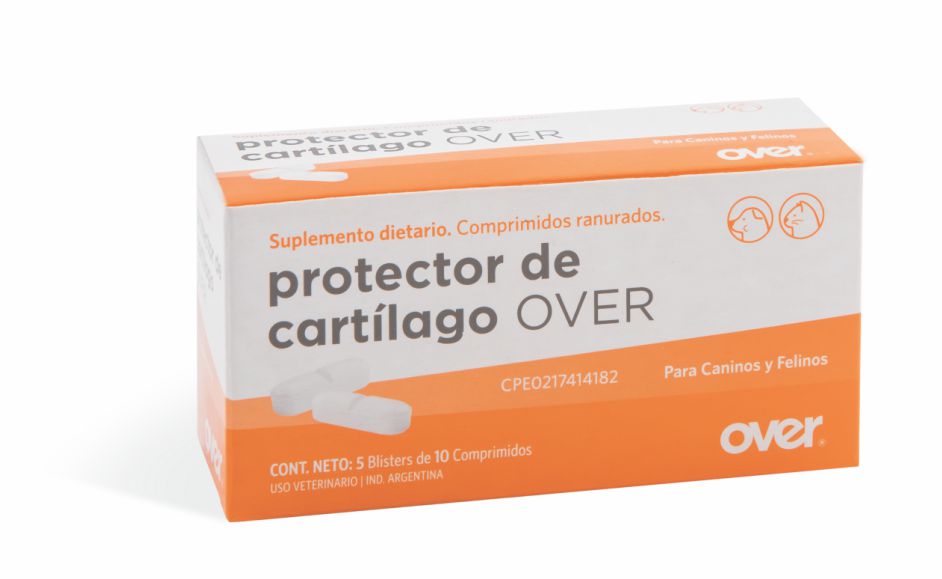 Description:
Dietary supplement.
Formula:
Every tablet contains:
Glucosamine sulfate 380 mg
Chondroitin sulfate sodium 170 mg
Formulation agents q.s.
Indications:
Preventive and curative product for the treatment of articular diseases affecting the articular cartilage.
Animal species to which it is intended:
Dogs and cats.
Administration:
By oral route.
Dosage
1 tablet every 10 k.l.w.
Presentation:
Box containing 5 blisters with 10 tablets each.