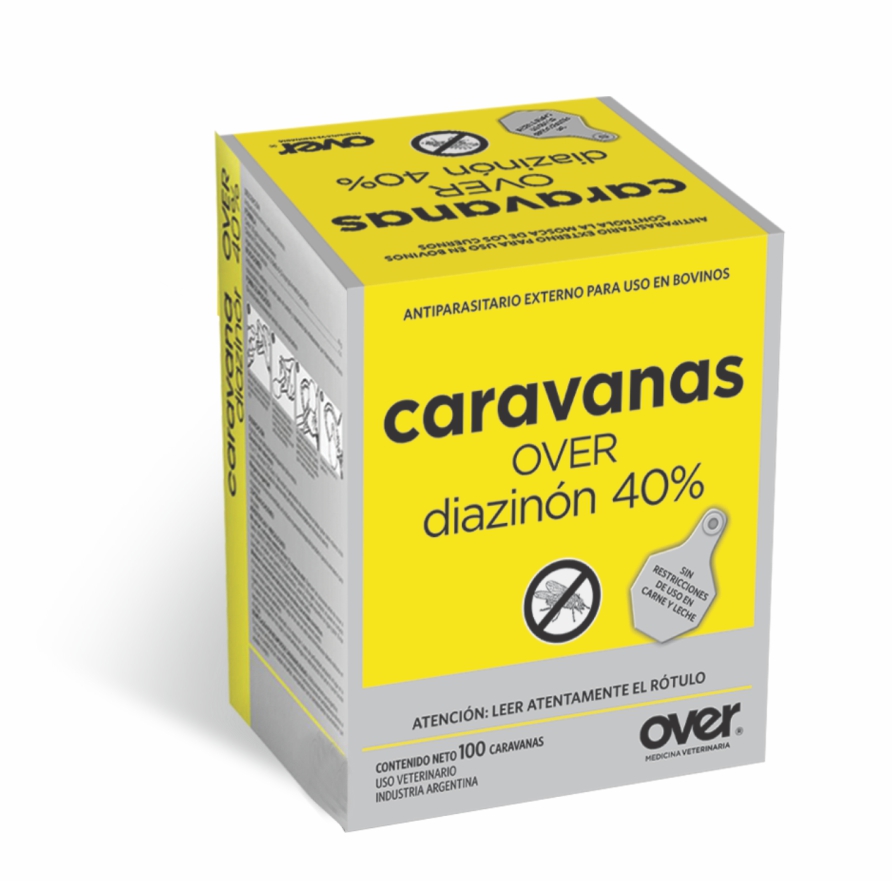 Caravanas OVER DIAZINÓN 40%
Description:
External antiparasitic.
Formula:
Every 100 g of ear tag, it contains:
Diazinon 40 g
Formulation agents q.s.
Indications:
Treatment and control of infestations caused by Haematobia irritans (horn fly).
Animal species to which it is intended:
Cattle.
Application:
Put one ear tag per animal in the auricular groove.
Presentation:
Box containing 5 bags with 20 ear tags each.