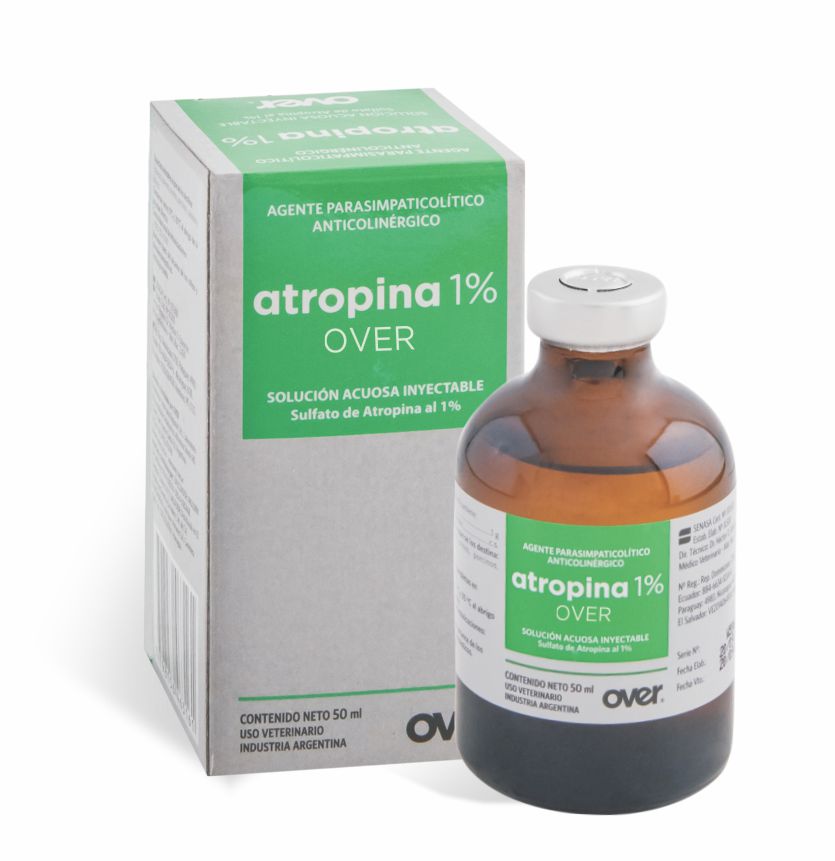 Anticholinergic. Parasympathecholitic agent.
Description:
Anticholinergic. Parasympathecholitic agent.
Formula
Every 100 ml, it contains:
Atropine sulfate 1 g
Formulation agents e.q.
Indications:
For cases where it i necessary to inhibit salivary and gastric secretions (pre-anesthesia) and decrease gastrointestinal motility in colics and diarrhea. Antispasmodic  action at the level of the ureter and the bladder. Antidote for intoxications caused by phosphorus compounds.
Animal species to which it is intended:
Horses, cattle, sheep, swine, dogs and cats.
Administration:
By subcutaneous or intramuscular route.
Dosage:
Horses and cattle: 5 to 10 ml. Sheep and pigs: 2 to 4 ml. Dogs and cats: 0.1 to 0.5 ml.
Presentation:
Box containing 12 vials with 10 ml each. Vial containing 50 ml.