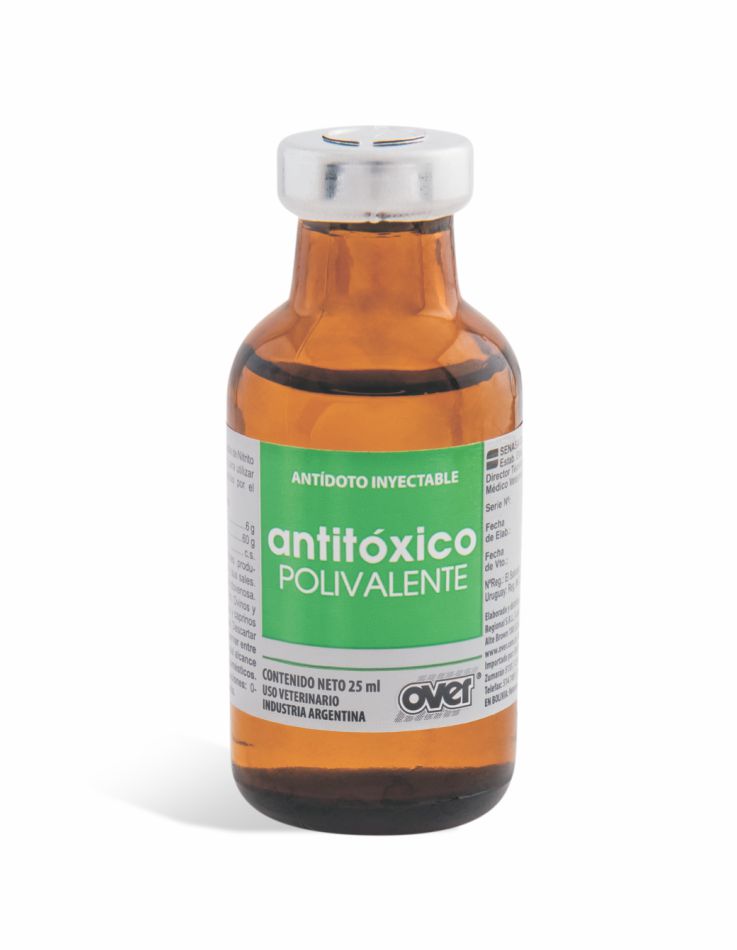 Description:
Antidote.
Formula:
Every 100 ml, it contains:
Sodium nitrite 6 g
Sodium thiosulfate 60 g
Formulation agents q.s.
Indications:
Antidote for intoxications caused by hydrocyanic acid and its salts as a consequence of ingesting cyanogenic glycosides.
Animal species to which it is intended:
Cattle, sheep and goats.
Administration:
By intravenous route.
Dosage:
Cattle: 25 ml for adult animals; 10 ml for calves. Sheep and goats: 10 ml for adult animals; 2.5 ml for young animals.
Presentation:
Vials containing 25 ml.