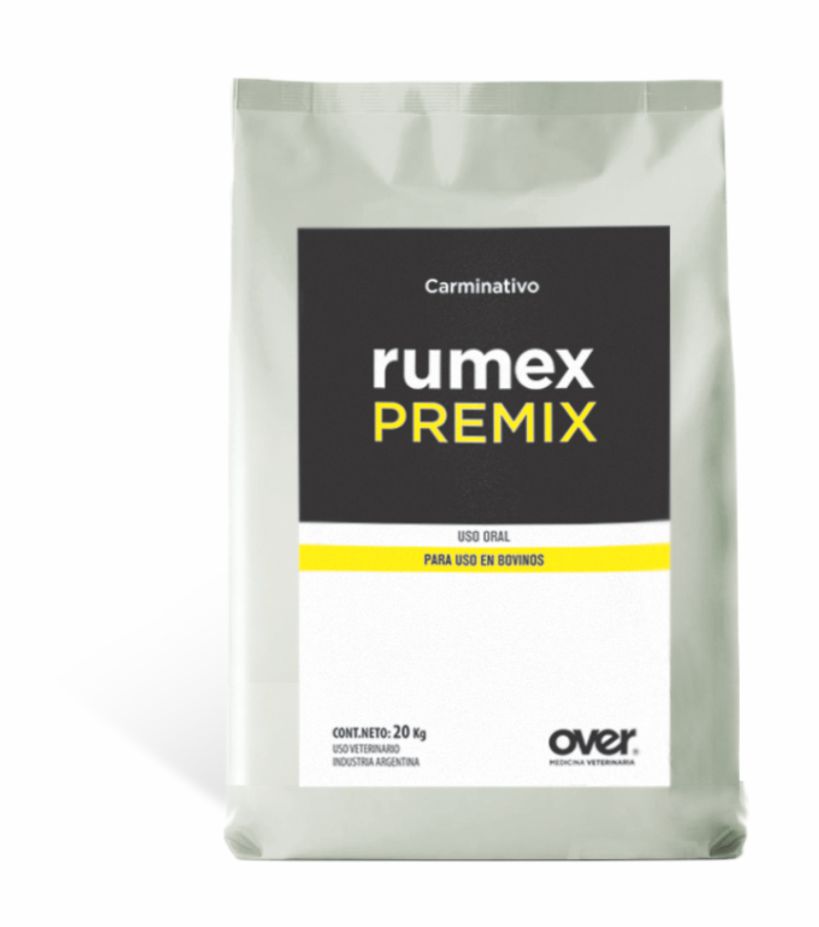 Description:
Carminative.
Formula:
Every 100 g, it contains:
Ethoxylated lauryl alcohol 10 g
Formulation agents q.s.
Indications:
Treatment and prevention of the foamy meteorism affecting cattle.
Animal species to which it is intended:
Cattle.
Administration:
By oral route, mixed with the food.
Dosage:
8 g of product every 100 k.l.w. This dose can be increased according the disease severity. In animals that may die due to the bloat condition, this dose can be increased five times. The product is administered every 24 hours. It is recommended to begin the treatment 5 or 7 days before exposing the animals to the bloating pastures and continue it as long as the exposition lasts.
Presentation:
Bagst containing 5, 10 or 20 kg.